Export Word Lists¶
Word List export allows you to export lists of words, sentences and statistics from the current document.
Numerous fields are available for export, and a tab-separated list of fields is output for each word being exported.
This makes it simple to import these word lists in to other programs such as Pleco, Anki or a spreadsheet program.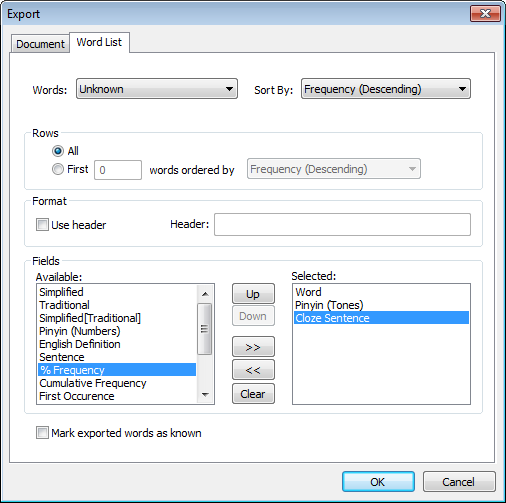 The Word List export dialog contains the following options: