The Statistics View¶
The statistics view shows you statistics about the currently open document.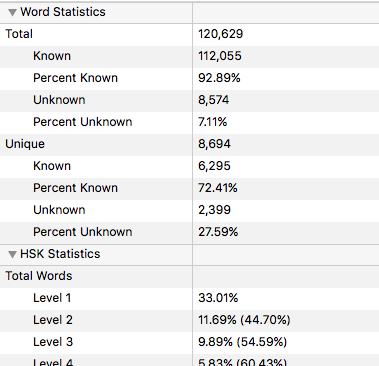 There are five main groups of statistics:
You can expand or collapse each section by clicking on the arrow located to the left of the relevant section.
You can also copy information from the statistics view to the clipboard by selecting the rows of interest and then copying from the main menu (Edit->Copy) or by using standard 'Copy' shortcut keys.